Prenuptial Agreement Lawyer in Salem
Giving Salem Newlyweds a Roadmap for their Marriage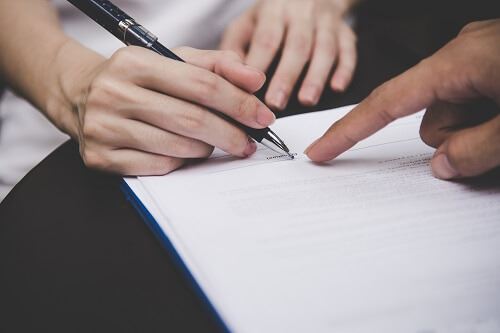 A prenuptial agreement can be a beneficial tool for your marriage. Unfortunately, many people probably perceive prenuptial agreements as planning for a marriage to fail. However, what most people do not understand is that prenuptial agreements, like many other contracts, give the parties an opportunity to clearly articulate their expectations about the marriage at the outset. A thoughtful and thorough prenuptial agreement might even prevent a marriage from falling apart by making the consequences of divorce clear for both parties.
If you are about to tie the knot, you might want to consult an experienced Salem prenuptial agreement attorney from Pacific Cascade Legal. Our legal team can help you understand the benefits of a prenuptial agreement to clarify on misconceptions you and your future spouse might hold. We have detailed knowledge of applicable laws to craft a comprehensive prenuptial agreement that is custom tailored to the unique needs of you and your better half.
To learn more about the benefits of a prenuptial agreement, call our office at (503) 427-9033 or contact us online today.
Benefits of Prenuptial Agreements
A prenuptial agreement is a written contract between you and your spouse that outlines your respective rights and obligations upon the dissolution of your marriage regarding the wealth, property, debt, and liabilities you accumulate during marriage. The parties typically agree on what kind of property they want included in the marital estate. You can also agree on how debts are apportioned upon your marriage's conclusion. Importantly, prenuptial agreements can also help clarify matters when one of the parties has support obligations from a previous marriage. But by agreeing in advanced about how these issues will unfold upon divorce can save you thousands of dollars in attorney's fees in the event the unthinkable occurs.
Prenuptial agreements are particularly helpful in the following situations:
You or your spouse owns a business
There is a substantial difference in earnings between you and your spouse
One spouse has significantly more debt than the other
Either of you were previously married
You or your spouse have children from a previous marriage
In addition to drawing distinct terms and conditions regarding the character of certain property, a prenuptial agreement can help determine the parties' responsibilities regarding spousal and child support upon divorce. Although a child's natural parents have a legal duty to support them, step-parents are not legally obligated to provide financial support for stepchildren upon divorcing their natural parent. However, a valid prenuptial agreement could provide a contractual obligation for a parent to pay child support for a stepchild upon divorce.
Contact Pacific Cascade Legal for Comprehensive Legal Counsel
A prenuptial agreement does not have to be treated as an omen for divorce any more than a car insurance policy serves as a prophecy for a car accident. Preparing for worst-case scenarios is a responsible act that attests to a person's consideration for others and their future. At Pacific Cascade Legal, will make sure you and your family have the necessary information for you to make important life decisions.
To schedule an appointment with one of our Salem prenuptial agreement lawyers, call Pacific Cascade Legal at

(503) 427-9033

or by contacting us online.
A Reputation for Skilled, Dedicated Advocacy
Former Clients Share Their Experiences With Our Firm
"Supportive and professional team"

- Maria Lucia Gomez-Greenberg

"Helpful and professional team"

- Former Client

"Honest and Professional"

- Former Client