Domestic Violence & Restraining Orders in Salem
Trust Pacific Cascade Legal for Compassionate Legal Assistance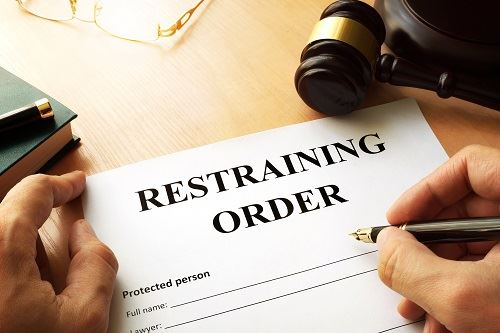 Domestic violence is one of the most painful things a person can go through. No one ever deserves to suffer physical harm in a relationship or marriage, regardless of the circumstances. However, no one deserves to be falsely accused of a crime they did not commit either. In divorce cases, the mere accusation of domestic violence can have a huge impact on various settlement agreements, including whether you will be permitted to see your children.
If you or someone you know is seeking a defense against false allegations or needs assistance securing a restarting order against an abusive partner, contact Pacific Cascade Legal today. Our Salem domestic violence attorneys provide compassionate representation to men and women dealing with this complicated issue. Our team is committed to crafting a legal strategy tailored to the specific details of your case and will work tirelessly to advocate for your needs and resolve all issues as quickly and effectively as possible.
We want to hear your side of the story. Contact Pacific Cascade Legal today at (503) 427-9033.
Experienced Domestic Violence Lawyers in Salem
If you have been or currently are in a relationship with an abusive spouse or partner, it is better to seek a restraining order sooner rather than later. While we all want to believe people can change, the sad fact is that more often than not, the cycle of violent behavior is hard to break. On top of this, even the threat of violence in a relationship is unacceptable and may provide more than enough grounds for a restraining order. If you are a parent, it is especially important that you seek legal assistance in these matters, not only for your own safety and well-being but for the sake and well-being of your children.
Conversely, it is also terrible to take a parent away from their child over false allegations of domestic violence. If you have been accused of a crime you didn't commit, you will want to secure representation begin working to prove your innocence immediately. In addition to the harm causes to your representation, being labeled an abuser may be enough for some judges to prevent you from seeing your children entirely, forcing you to go through a lengthy court battle before even securing visitation.
At Pacific Cascade Legal, we assist clients in:
Restraining orders
Orders for protection
Domestic violence and child custody
Domestic violence during divorce
When you need trusted family law counsel in Salem, we are the firm to see. From support to modifications, our award-winning lawyers have a history of achieving favorable results for clients.
A Reputation for Skilled, Dedicated Advocacy
Former Clients Share Their Experiences With Our Firm
"Supportive and professional team"

- Maria Lucia Gomez-Greenberg

"Helpful and professional team"

- Former Client

"Honest and Professional"

- Former Client