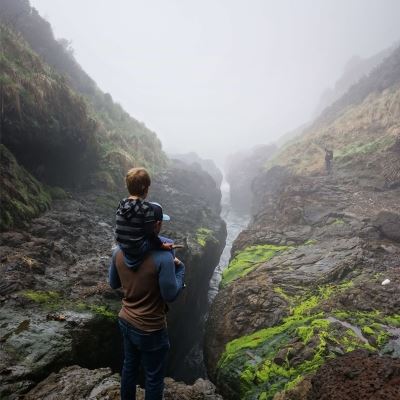 Summertime is when we explore new places and make lasting memories. Oregon and Washington are brimming with exciting activities that will add a splash of fun to your summer. If you're looking for something to do this summer, check out some of our favorite events and activities.

Oregon

Oregon State Fair — The state fair is a uniquely Oregon experience, and runs from August 24th to September 3rd in Salem, Oregon. With live music, thrilling rides, amazing attractions and tasty fair food, your family will have a blast!

Oregon Zoo — The West's oldest zoo, it's home to over 2,000 animals. The parklike grounds and 23 exhibits will fascinate curious explorers of all ages.

Oregon Museum of Science and Industry (OMSI) — The coolest museum in town, located in Portland, Oregon. It features a planetarium, a giant-screen theater, traveling exhibits and much more.

Enchanted Forest – This is a theme park in Turner, Oregon, 7 miles south of Salem. It's an imaginative and fun place to play for all ages. From log rides to exploring an English village, there is something for everyone.

The Oregon Vortex and House of Mystery – If you find yourself further south this summer, Southern Oregon has some hidden treasures. Check out the House of Mystery in Gold Hill, Oregon. This naturally occurring phenomenon will have you wondering if you need to have your eyes checked.

Crater Lake and Crater National Park– Crater Lake has the title of deepest lake in the United States. However, it's more than a lake. It is actually the crater of a dormant super volcano that erupted nearly 8,000 years ago. Take a boat out to Wizard Island, jump in the bluest water you've ever seen (it's cold!), or explore the old growth forests.

Washington

Discovery Sea Kayak — Enjoy a kayaking tour on the San Juan Islands. The area is well known for being a great place to see wildlife and whale watch.

McMenamins North Shore Lagoon and Swimming Pool — Ready for a swim? This pool is fun for everyone and open to the public.

The Whale Museum — Two floors of exciting exhibits, where you'll find a fascinating collection of artwork, models and artifacts.

Seattle Underground – Take a tour of the abandoned and nearly forgotten underground city of Pioneer Square. The historical designation has afforded it to be restored and maintained. It is sure to leave you with a haunted feeling!

Museum of Pop Culture – When it is just too hot outside, a museum is a perfect break from the summer sun. With changing exhibitions, it offers something different every time. The current Marvel Universe of Super Heroes Exhibition is sure to please any fan!

The Ape Caves – As part of the Mount St. Helens National Monument, the Ape Cave Lava Tube is over two miles long and offers a unique and adventurous way to spend part of your afternoon as you explore the area.

With so many places to visit, you'll have an unforgettable summer exploring all the unique experiences Oregon and Washington have to offer.