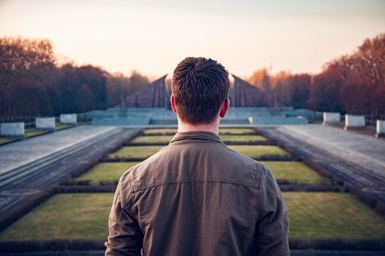 Memorial Day weekend stands as a time of both remembrance and celebration for most Americans across the nation—a day when we can honor fallen soldiers, while also celebrating the modern-day traditions that have developed over the years. If, like many Americans, you'll be spending your weekend outdoors, with family, by the water or under the fireworks, there are a few safety tips you'll want to be mindful of going into the weekend.
Drive Safe
Anyone who's taken to the road for a trip on Memorial Day weekend can likely attest to how busy, and at times chaotic, the roads can be. In fact, a study released by the National Coalition for Safer Roads stated that Memorial Day weekend is the most dangerous holiday for road and highway accidents.
For this reason, it can not be overstated how important it is that every driver practice caution. Don't let the excitement to get to your destination, or potential road-rage because of the inevitable traffic, tempt you to put yourself, or your family, in a dangerous situation. Practice patience, stay alert, buckle up and allow extra time for travel so you don't feel the need to rush.
Be Mindful at the Pool, Lake or Beach
Memorial Day weekend symbolizes not only a day of remembrance, but for many, it symbolizes the unofficial start to the summer season. For this reason, many people take to the water to celebrate warmer weather. While a dip into the pool, lake or ocean may be just the refreshing getaway the whole family was looking for, it can also be a dangerous situation if small children, or weak swimmers, go unsupervised.
For this reason, it's helpful to appoint at least one adult in the group as the designated life-guard—a duty that can be switched between others but will help ensure weak swimmers are under watch. In addition to this, if you're taking a dip in a river or an ocean, be mindful of the currents. Don't allow small children to be near bodies of water without an adult, and always wear life jackets if you'll be participating in any form of water sports.
Grill Smart
We know, it seems wrong that anything bad could come from a grill other than delicious Memorial Day burgers and hotdogs, and so long as you're careful and aware, it should stay that way. Grills are certainly the provider of deliciously cooked foods, but the combination of an open flame and gas can create dangerous situations if one isn't careful.
If you're grilling with a propane tank, make sure you're doing so in an open space, rather than an enclosed room. In addition to this, it's wise to clean and preheat your grill before exposing any food to it. You can do this by scraping down the grill with non-chemical utensils to help clear off dangerous residue that can build up, as well as bacterial growth. In addition to this, preheat the grill for 20-30 minutes to kill off bacterial pathogens that could find their way onto your food.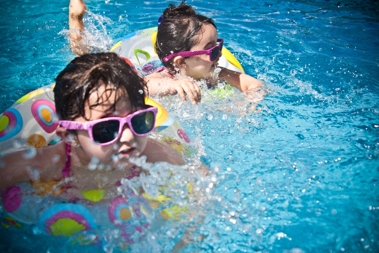 Wear Sunscreen
We know, you've heard the warning a dozen times before, but the importance of protecting your skin on a sunny day warrants another reminder. Every Oregonian and Washingtonian out there can attest to how incredible the feeling of warm sun feels on the skin after a long and chilly winter, but don't be fooled by the temporary bliss. It only takes a few hours for skin to become severely burned, so make sure you're applying sunscreen every two hours—doing so helps prevent sunburns short-term, and potentially skin cancer long-term.
Don't Use Fireworks Illegally
Depending on where you grew up, shooting off fireworks with friends and family may have been a traditional past-time for your Memorial Day weekends. It's important to remember, however, that not every state has the same laws regarding fireworks. Oregon and Washington both have strict limitations on what types of fireworks can be purchased and when they can be utilized, so sadly the bottle rockets, roman candles and firecrackers from your youth are in fact illegal and will have to sit this one out. Being caught with illegal fireworks can result in a fine up to $1,000 per violation.
That being said, there are events around both Oregon and Washington that will feature controlled firework shows—do a quick Google search to find one near your location. It's important that you be mindful of firework laws in every state—they were set in place for a reason, and misuse can result in disastrous results (for example, Oregon's Eagle Creek Fire was started by a firework during a burn ban).
However you're choosing to spend your Memorial Day—whether it be in solemn remembrance of a loved one who bravely served, in the good company of family and friends for a elongated weekend, or perhaps even both, please stay safe and be mindful of any potential hazards that might present themselves.