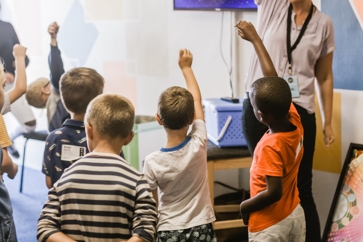 With Teacher Appreciation Day having come and gone, many people are often left feeling like this form of recognition should be shared throughout the year, not just one day in particular. Similar to Mother's Day, we often find that being intentional in practicing gratitude results in an expanded desire to celebrate a person's hard work year-round. If you're wondering how you can continue to show your appreciation for all that your children's teacher's do, we've made a list of great practices to help you do so.
Write a Note
It may seem like a simple notion, but it's incredible what a few kind words of encouragement can do for a teacher who may be feeling underappreciated, stressed, or worn down from long days and nights. Take a few moments one afternoon to write a quick note thanking them for their hard work and for investing in your child. Send it to school with your kid and have them deliver the unexpected letter of gratitude.
Create a Care Package
Teaching is one of the few professions that doesn't allot an entire evening of free time, much like most weekday jobs. Teacher's often go in early and stay late, as they have to create lesson plans for the next day, as well as grade assignments. Because of this busy schedule, finding the time to purchase needed school supplies can fall to the wayside. A great way you can bless your children's teacher is by making them a gift basket of classroom necessities. Consider filling the basket with supplies such as dry-erase markers, pencils, erasers, tissues, glue, hand-sanitizer and even some packaged snacks for emergency back-up. A cherry on top would be throwing in a gift card to Starbucks or a lunch spot near the school.
Ask for Feedback
It can be frustrating for teachers when they spend their days teaching and trying to advance a child's understanding, but the investment in the child's studies doesn't continue in their home life. It's important that both teacher and parent stay on the same page about where the child stands academically, what their strengths and weaknesses are, and how the two parties can work together to elevate the child to their full potential. For a teacher, that means creating around 20 something partnerships with all of their student's parents, which can be a lot to handle. One way to show your appreciation and invest in your child's teacher is by closing that gap and taking initiative on playing your part in that partnership. Reach out and ask for feedback on how you can honor the hard-work your child's teacher puts in during the day by helping to continue the education at home.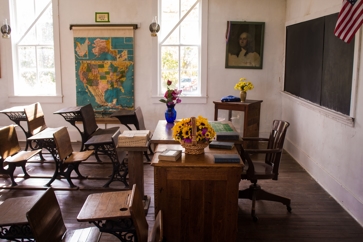 Provide Funding
One of the roadblocks that a lot of teachers run into is having a heart for wanting to provide the best structure and environment for their students, but not having the funds to make these dreams come into fruition. For this reason, being willing to provide funding for your child's teacher can benefit only them, but every child in their classroom. If you've ever heard your child's teacher mention wanting to redesign or redecorate their classroom, you can create a Go-Fund-Me page to help raise funds. In addition to this, a lot of teachers have innovative ideas on how they can improve their student's academic studies and achievements. To apply these ideas, they often have to apply for and receive a grant that would help fund their project. As these projects are always in the best interest of every child in the school, donating funds to these grants typically ends up being a win-win for everyone involved.
One of the many admirable qualities about teachers is the fact that they put in the long hours that test their patience and fill their days not for the praise, but because they believe that by doing so, they can make a difference in the lives of their students. This fact alone, amongst so many others, makes them worthy of recognition day in and day out. And while they may not be in for the praise, it certainly doesn't hurt to be shown acts of kindness and signs that their time and hard work is seen and appreciated.