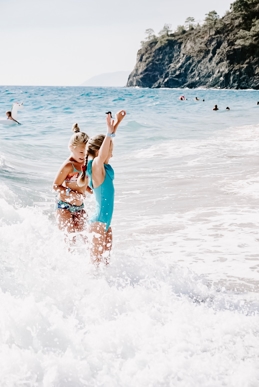 Learning how to effectively co-parent with an ex post-divorce can be a huge hurdle to overcome for many parents. Balancing the schedules of both yourself, your ex, and your children, along with wanting to ensure that everyone gets the quality-time needed and trying to maintain a sense of normalcy in your children's lives can make any parent feel overwhelmed. The school year tends to provide a natural routine that can help create structure to this process, but with summer approaching, daily schedules will change, and you and your ex will need to agree on entirely new timetables.
It goes without saying that summer break is a highly anticipated time of year for children, and a season in which sweet childhood memories are created. What they don't see, however, is that between the camps, vacations, and slumber-parties galore, a child's summer schedule requires compromises, sacrifices and flexibility on both parent's ends to accommodate this busy three-month season. We give our best pieces of advice on how to make co-parenting with your ex throughout the summer as seamless as possible.
Review Your Parenting Plan
If you and your ex are starting to discuss summer schedules and you find yourself thinking "Can she do that?", "What if I don't agree with his proposed vacation days?", "Weren't Wednesdays my days with the kids?", we recommend reviewing your parenting plan in your Final Judgment, which would have been created during your divorce proceedings. If you and your ex both hired attorneys to help with your divorce, that legal representation would have brought forth many of the common questions and issues that ex's run into regarding their parenting plans, and this includes how to handle vacations and schedules during the summer months. Before starting the process of compromising schedules with your ex, review the plans in the Final Judgment that you both agreed upon during the divorce, as these will be legally binding, and will likely be able to provide initial answers on how the summer schedule should be shared.
Plan in Advance
You can never plan too far in advance for summer vacation. With school letting out for most kids in the next couple of months, you'll want to really hop on the planning process soon if you haven't already. Doing so can help eliminate the frustration and arguments that can arise when one parent feels like a vacation or a scheduling conflict was dropped on them last minute, and without time to think or plan it through.
Make an appointment to meet with your ex to start discussing the plans you have in mind. Depending on how you interact, you can talk via the phone, email, or in person at a public and neutral location. This is the time when you lay out the vacations you hoped to take with the kids, the camps you think they would benefit from or that they've voiced they're interested in, and negotiate the schedule as needed. If you're worried that your ex will be difficult to negotiate with, you can both ask a third or fourth party to join the meeting and help mediate a fair schedule.
This is also a time when you should discuss child-care options, as well as how the expenses for summer accommodations will be split, as this is a point of contention for many parents who both work full-time jobs. If you have a child who is a teenager, they may be able to take care of themselves during the day, but if your children aren't quite old enough to be self-dependent, you'll need to work out a child-care plan that works for everyone. Options can include a family member who has an open schedule and is willing to help, summer day camp programs, a baby-sitter, or even a nanny.
Don't Compete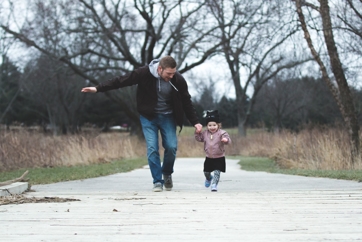 Summer is a time when parents have the opportunity to spend time with their kids outside of their normal schedule and plan a season filled with fun experiences. There is absolutely no fault in wanting to create those memories with them, so long as the root purpose behind it is in your children's best interest, and not to take vengeance or compete with your ex.
We cannot over emphasize the importance in remembering that, as long as abuse isn't an issue, a child will generally benefit from having a thriving relationship with both parents. This means spending time with both parents, going on vacations with both parents, and ultimately creating memories with both parents, is the healthiest thing you could do for them. When planning what the summer should look like, don't let pettiness take control of your decision making, and don't use your children as a way to get retribution on your ex.
That doesn't mean you need to apologize for dreaming up fun experiences with your children, and if your ex is one who tries to make you feel guilty for every event you plan, you don't need to apologize or cater to manipulative behavior. The primary point is that you need to be checking your intentions as you start to plan your children's schedules. Be sensitive to your ex's time with your kids and encourage them to dream up fun plans with the children as well. Most likely, if you lead with this attitude, your ex will notice your desire for equality and fairness, and your ability to co-parent congenially will be far easier.
With summer around the corner, now is certainly the time to create a game-plan for your children's summer schedule and get events on the calendar. We understand how trying the process of co-parenting can be, so if you realize that having more legally binding provisions set in place would help create a smoother summer transition for both you and your ex, we are here to help.