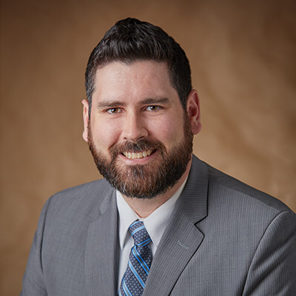 If you were to ask Pacific Cascade Legal's Founding Attorney, Lewis Irwin Landerholm, what drew him to the law from a young age, he would tell you it was his avidity for helping those in a hard place, as well as his passion for justice. It's these principles that have led Lewis to expand the Pacific Cascade Law reach by opening up a criminal defense firm here in Oregon—Pacific Cascade Criminal Defense.
This new branch of Pacific Cascade Law will be available for any and all individuals within the Portland and Oregon City area who find themselves in a position where their freedom and future are at risk—our firm is here to serve as a beacon of hope for those facing a challenging situation. We believe that no person, regardless of circumstances, should live without the hope for a better and brighter tomorrow, which is why we're passionate about being fierce advocates for our clients, and providing the best counsel available.
Heading Pacific Cascade Criminal Defense is attorney Alex Spinks.
Born in New Jersey and raised in Colorado, Alex found himself rooted in Oregon when he moved to the state to attend law school at Lewis and Clark, where he subsequently met his wife while studying for the bar exam. Drawn to being an attorney because of his convictions to stand up for those who couldn't stand up for themselves, Alex originally dreamed of being a District Attorney, with the hopes that doing so would allow him to shift the focus from jail and prison to treatment and reeducation. Disappointed by the political aspect of the role, he soon found his true calling while working as a certified law student for Metropolitan Public Defender, where he saw the immense impact a defense attorney could have on a person's life.
When asked about his favorite aspect of his job, Alex replied that it's his ability to provide hope for his clients.
"When I meet someone for the first time, it is more often than not the worst day of their life. To be able to give that person hope when facing impossible and often insurmountable odds is truly what makes my job great," says Spinks. "The innocent and the guilty alike deserve the best representation possible to protect not only themselves, but the rest of society from the runaway train that is the State through the prosecutor."
If you or anyone you know is in need of a criminal defense attorney, do not wait until it is too late. Take action now by calling our office at (503) 433-3400 to set up a free, confidential consultation with one of our experienced attorneys to start creating a game plan for paving the path towards your better tomorrow.