Pacific Cascade Legal has adopted a Colleague Appreciation Recognition Program to highlight members from our incredible team who have been shining in their position, and serving as a source of support in the lives of their coworkers and clients. Every month, employees are encouraged to nominate one coworker who they feel represents our firm's core values, which they can do via an online system we have at the office. At the end of each month, our Leadership Team reads through all of our nominations, and chooses one employee for that month's Colleague Appreciation Award.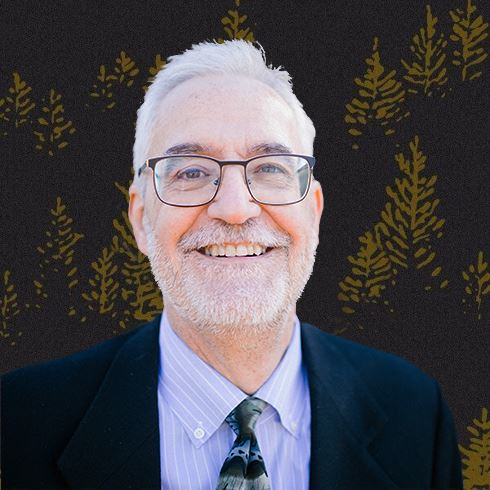 Our August Colleague Appreciation Winner was our Director of Client Partnerships, Steve Altishin! We asked Steve a few questions to highlight his path to our firm, and what motivates him to excel in his role:
How long have you been working at the firm?
"I have been working with the firm for going onto four years, starting in March 2019."
What led you down this career path to where you are today with PCL?
"This was indeed the long and winding road, which began in the 1970s, when I met my wife, Kathie, in Law School. This wonderful happenstance eventually led me to be a lawyer and also Lewis Landerholm's uncle."
Do you have a motto or personal mantra that you feel influences how you go about life?
"I don't really consider myself a motto guy. I never had posters of cats hanging off of tree limbs or Einstein sticking his tongue out. But mottos that I actually do try to live by is from Mahatma Gandhi: "Live as if you were to die tomorrow. Learn as if you were to live forever." The idea that when we reach a certain age, we don't need to waste our time trying to learn new things (apparently because we're going to die), bothers me to no end."
If you could have any job for just one day, what would it be?
"Probably a chef. I love to cook (and to eat). We do a lot of cooking for friends and family, but for a day (but just one day), I'd love to be a chef in a fine French restaurant."
What does a day in the life of Steve look like on a work week?
"Lots of talking. With my colleagues here at Pacific Cascade Legal, as well as other attorneys and professionals that we work with from a wide variety of services and practice areas. I talk in person, on phone calls, Zoom calls, Team calls, podcasts, webinars, and Facebook Live events. Fortunately, I like to talk."
What do you find most fulfilling about your job/what aspects do you like the most?
"Wow, this is going to sound clichéd, but the answer to me is easy: to help people."
What have you gained since working at Pacific Cascade Legal?
"I have gained a large group of people I work with that I really, really like. That sounds like an obvious answer, but unfortunately, it is not. The level of people that are truly good people working at Pacific Cascade Legal is phenomenal."
What's one moment or memory from work that you look back on fondly?
"This moment at the time was anything but a fond memory. It was one of our first Facebook Live presentations and I had my outline and questions I was going to ask set up on my computer screen. Right after my introduction of our guest, my computer screen went off. I was still able to hear, but no video, which meant no outline. I was eventually able to reboot my computer and get back on, but not before several embarrassing minutes when I was "winging it". Well, this experience haunted me for several months, but eventually, as glitches and other such embarrassing occurrences happened, I came to look back on it fondly and reassure my guests, to whom glitches occurred, that it really was no big deal."
What's on your wish list for the years ahead at Pacific Cascade Legal?
"I want to establish a client referral system that outlives me and can be used by everyone, no matter what service or person is required and can be used by everyone."
What advice would you give to recent new hires as they begin their journey at PCL?
"Take a breath. At first, everything will be coming at you, seemingly all at once and can be very, very daunting. This goes not just for attorneys, but everyone. But don't worry; as they say in football, the game will slow down and pretty soon, what seemed to be coming at you at 100 MPH will become a stroll in the park."
Congratulations to Steve for receiving this recognition, and a big THANK YOU from the entire Pacific Cascade Legal team for all that you do, day in and day out, to make our firm the best it can be!