Pacific Cascade Legal has adopted a Colleague Appreciation Recognition Program to highlight members from our incredible team who have been shining in their position, and serving as a source of support in the lives of their coworkers and clients. Every month, employees are encouraged to nominate one coworker who they feel represents our firm's core values, which they can do via an online system we have at the office. At the end of each month, our Leadership Team reads through all of our nominations, and choses one employee for that month's Colleague Appreciation Award.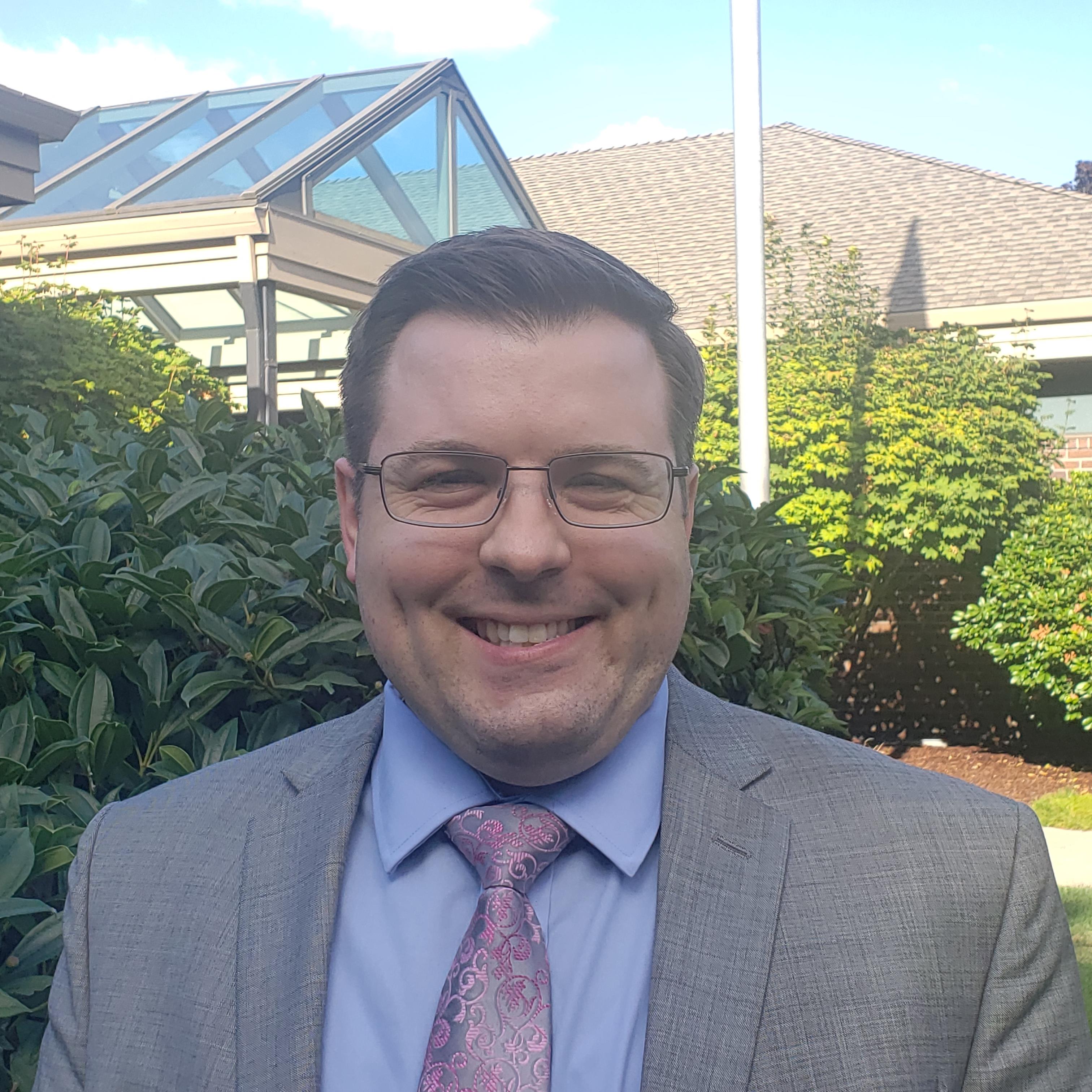 Our January Colleague Appreciation Winner was Salem attorney, Andrew Hays. We asked Andrew a few questions to highlight his path to our firm, and what motivates him to excel in his role:
How long have you been working at the firm?
"Since August of 2022."
What led you down this career path to where you are today with PCL?
"When I moved from Washington to Oregon I spoke to a lot of attorneys in different legal areas. The family attorneys seemed to be really happy with the work, so I started looking shadowing some family attorneys in the area. Since I was coming from a criminal law background, I knew a firm with a solid community and support group would be the best idea. PCL was the clear winner. Very happy here."
Do you have a motto or personal mantra that you feel influences how you go about life?
"Thoughtfulness and care are very important to me, but not to the point of taking myself too seriously. In other words, wisdom that does not allow for any foolishness is not wisdom."
If you could have any job for just one day, what would it be?
"Grizzled crime scene investigator. Sarcastic junior detective by my side."
What does a day in your life look like on a work week?
"Not much to tell. Drive in to office. I'm the only on there in Salem, so I get to blast a streamed thunderstorm on the computer speakers while I work for background ambiance. After work, hang out with my wife."
What do you find most fulfilling about your job/what aspects do you like the most?
"Two things – analyzing evidence and guiding clients through options in the system that they didn't know existed. They understandably have a lot of misconceptions and half-truths that they are vaguely aware of for the legal system and it's fun to guide them through it and develop a strategy based on the available evidence."
What have you gained since working at Pacific Cascade Legal?
"The wonderfully supportive structure of PCL has allowed me to dig into the real legal side of practicing law. It has also allowed me to develop my own style in getting the work done."
What's one moment or memory from work that you look back on fondly (feel free to be specific and tell a story!)?
"This might seem odd, but there was an afternoon a while back where I had to run across the street to the courthouse 3 different times because an ex parte motion had to be filed in person. The clerks I would get in person and the clerks we were talking to on the phone kept changing their answers on the formatting requirements for the pleadings because even they weren't sure. The experience strangely made me feel better about the whole system itself. It's a serious system with serious stuff happening and also utterly ridiculous at the same time."
What's on your wish list for the years ahead at Pacific Cascade?
"I am happy in the direction that the firm is headed in. I am wishing that it succeeds in its current expansion goals."
What advice would you give to recent new hires as they begin their journey at PCL?
"Learn the support structure and use it to make your own work as effective and enjoyable as possible."
Congratulations to Andrew for receiving this recognition, and a big THANK YOU from the entire Pacific Cascade Legal team for all that you do, day in and day out, to make our firm the best it can be!