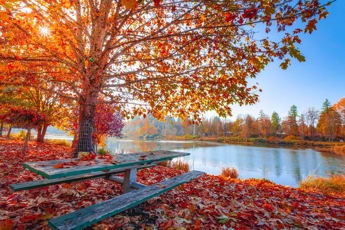 Oregon is wonderful in that it experiences all four seasons in a very full and pronounced way—warm and sunny summers, colorful falls, chilly and snowy winters, and drizzly and blossoming springs. The transition from August to September brought with it a marked change from one season to the next. Within a matter of days, temperatures dropped to the 60s, leaves started to change colors and drop, and cloudy days (with a touch of sunshine) claimed their spot. Autumn is a month that comes and goes rather quickly, but it's a special time of year that represents change and brings forth a feeling of both nostalgia and excitement for new seasons and new chapters. If you're hoping to make the most of Autumn this year, we've compiled a list of activities to partake in while the season is in full swing.
Hood River Fruit Loop
If fresh apples, pumpkins, and warm autumn colors are what make you feel most immersed in the fall season, the Hood River Fruit Loop may be a perfect way for you to spend the day. Apples and pears are in season during October and are sure to be ripe and plentiful. Along the way, you'll likely run into pumpkin patches and wineries to make for a truly cozy and fall-fueled experience.
Hike Silver Falls State Park
Silver Falls State Park is one of the most popular hikes in Oregon, and with good reason—along a 7-mile loop, you get the opportunity to see 10 beautiful waterfalls nestled into the canyons and amidst Oregon's foliage and wildlife. What could be better, you may be wondering? For a brief moment every year, this already breathtaking hike experiences a brief but unforgettable window of time where surrounding maple leaves begin to glow yellow and orange with the changing season. Not every state is so lucky to experience such vibrant autumn colors, so don't let these views go unseen and unappreciated.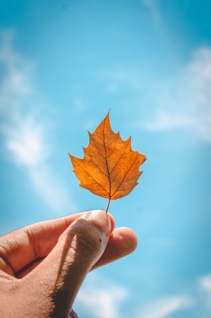 Hood River Valley Harvest Fest
Ever wish all of your favorite fall-themed decorations, foods and drinks could just be gathered in one convenient place? Fret not, because the Hood River Valley Harvest Fest aims to do just that by inviting over 120 farmers, artisan food producers, wineries, cideries and artists together to commemorate Autumn and all of the riches that come from the season.
Portland Book Festival
For some, the quintessential fall activity is the physical embodiment of the word "cozy": cardigans, blankets, candles and the perfect book in hand. If snuggling in and committing to a good read is speaking to you this Autumn, don't miss out on Portland's Book Festival at the Portland Art Museum. Between books for sale, pop-up readings and performances, and a variety of writing workshops, there's sure to be an event for every book-lover out there.
Giant Pumpkin Regatta
Ever wondered what it would be like to watch a handful of people in costumes race across a body of water in giant pumpkin boats? Nothing is past the imagination at the Giant Pumpkin Regatta in Tualatin, where the Pacific Giant Vegetable Growers donate some of their biggest pumpkins to the family-friendly pumpkin races—sure to be wacky, and sure to be a unique form of entertainment you won't soon forget! If giant pumpkin boats don't have you completely sold, you can also count on pumpkin golf, pumpkin bowling, clown entertainment, and pie eating contests. What's not to love?!
If you love Autumn, be don't let the time pass you by—be intentional with getting out and experiencing all that Oregon has to offer!