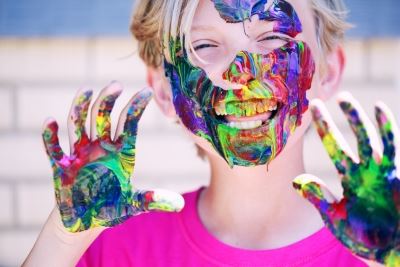 With spring break right around the corner for most Portland school districts, parents are likely wondering how they can maximize this time with their kids, especially on these sunny days that have Oregonians buzzing for an adventure. Below are five kid-friendly ideas for getting out and creating local memories with the entire family:
Get Crafty: There are numerous options for getting your kids out for a craft day around the Portland area—after all, it's a city known for it's unique and dynamic art scene. The Craft Factory in Portland will be offering extended hours and deals throughout spring break for all the budding artists out there, with special emphasis on certain projects each day, such as a rainbow craft, or a rabbit craft. Spark Art Center will also be offering a spring break camp for the budding artist between K-5th with the opportunity to explore exquisite colors through kaleidoscopes and tie-dye crafts.
Go for a Ride: If your kids have a love for mechanics and a need for speed, you might consider taking them for a ride around Portland. Trimet's Orange Line runs between Union Station and Milwaukie, allowing for a 7-mile train ride that is sure to be a delight for any train-loving child. In addition to this, the Portland Aerial Tram is a fun way to get your kids above the sky-line and in awe of the sites of Portland.
Go Whale Watching: Don't you just love when some of the Pacific Northwest's most amazing natural occurrences just so happen to align with the week that your family is out of school? It just so happens that the last week of March in the Pacific Northwest kick-starts whale-watching week. Oregonians can learn about and witness for themselves the incredible grey whale migrations along the Oregon coast.
Visit the Tulips: On that same "natural wonders" note, late March is the perfect time to visit Wooden Shoe Tulip Farm in the heart of the Willamette Valley, as it opened on March 23rd. If the vibrant colors of the tulips aren't enough, Wooden Shoe also hosts a variety of different events on their farm, from painting parties to "puppy shoots" for your family dog. They'll also have an Easter Egg hunt and musical guests—options for the entire family.
Zoo Day Camp: If your kids are animal lovers, Oregon's Zoo offers a spring-break day camp for them to connect with animals and nature in a unique way. Each day is themed around different groups of animals, such as "Extraordinary Elephants" or "Radical Reptiles", and you can choose whether your child attends for one day or the entire week. The experience also includes games, songs, stories and snacks.
Spring break is a special time of the year that allows families the opportunity to mix up the daily grind and experience something new, and Portland offers a variety of family-friendly events that are sure to keep everyone entertained.