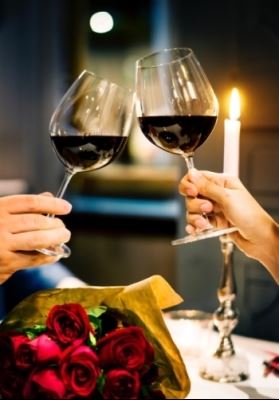 Celebrate a divorce? We know, it's not a traditional way of thinking, but hear us out. When we say this, we don't mean celebrate the ending of a marriage—rather, we mean celebrate the ending of a hard season. While divorce isn't something to wish upon a happy marriage, the truth is that once you're there—you've acknowledged that your relationship isn't working, you've made the decision to separate and you've gone through the long haul of dividing assets and the challenge of reassembling your family dynamic—you probably feel like you've been put through the ringer. While divorce is beneficial long term for an individual in an unhealthy marriage, in the moment it can be hard, and often represents a stage of life that people are all too eager to put behind them.
In this circumstance, when the divorce is wrapping up and that Final Judgement finally arrives (thus indicating the end of your divorce and the beginning of your new life as a single adult), many people feel a profound sense of relief. The moment you can lay a hard season of life to rest and move forward boldly is certainly a cause for celebration, whether that be privately in your own head, or with a group of close friends. While it requires a sense of humor and an optimistic outlook on life, throwing a party may be just what the doctor ordered to kick-start your new chapter.
Party Ideas
What better way to celebrate any event than to have your closest friends and adult family members gather around you to have a good time? Most likely you may still be feeling a little somber post-divorce, so a party with those who have been by your side throughout the hardship can actually be a great way to lift your spirits and find the encouragement to seek out the good in the situation (and let it be added—a divorce party is not one that your children should be invited to).
Think of it as a wake for your marriage. Just as a wake is a time where people can gather to recognize and celebrate lifetime milestones and the beginnings and ends of an era, a divorce party can be a time that you can acknowledge and say your goodbyes to your marriage, and all the good and the bad that it encompassed. Your divorce party might include tears, vent sessions, laughter at the ridiculousness of certain events, or maybe a mix of all three.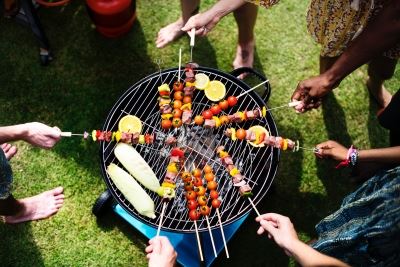 You can make the party a more casual event, with friends, relaxing music and a delicious meal around the table. Or perhaps you'd rather your party be more of a traditional celebration, with balloons, alcohol and games. Menu ideas can include all of your favorite comfort foods, or even a feast of all the meals you held out on because your ex didn't enjoy them.
Believe it or not, companies out there will make you a "divorce cake" with various themes to host your celebration. It may feel fitting that your marriage should begin and end with a cake—quite the poetic sentiment. Unlike a wedding cake, however, divorce cakes often take a humorous spin. Think: a cake with the word "freedom" on it, or a broken ball and chain, or a twist on the traditional bride and groom cake toppers. Really, there's room for creativity in this department.
In addition to this, there are a slew of funny and creative divorce party games out there. Examples include "pin the tail on the ex" or "kick the man/woman can" (basically a light game of soccer, just sub the ball for a can with a picture of your ex's face pasted on it), or a "broken heart pinata". Just do a quick Google search and you'll find loads of game ideas to entertain your guests—laughter is pretty much guaranteed.
There are so many different options for how you can celebrate the ending of your divorce. Whatever you choose to do, make sure you cater the gathering to whatever it is that you personally need, and let it be a time of fellowship, remembrance of your past, and celebration of the person you are to come.