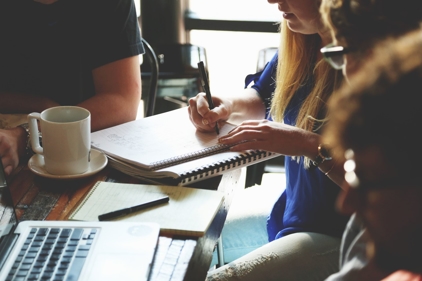 Finalizing family law legal proceedings is a big moment that typically results in a feeling of relief—being able to lay a difficult season of life behind and move forward is profound. That being said, many who have walked through these trials can attest to the fact that the process of paving a better life doesn't necessarily end when legal proceedings do. Most often, family law matters result in big changes in a person's life, which creates a necessity for additional professionals in other fields who can help propel an altered life forward. Whether that be a therapist to help one cope, a real estate agent to help one find a new home, or a CPA to help one learn about altered taxes, there are inevitably going to be additional matters to sort through even after legal papers are signed.
For this reason, Pacific Cascade Legal has made it a personal mission to create an in-house referral system that will help connect our clients with reputable professionals who can be valuable resources even after our clients leave our services. Steve Altishin, Pacific Cascade Legal's Director of Client & Professional Partnerships, is responsible for developing and managing our firm's referral program, and helps to connect our clients—current, past and prospective—with a wide range of hand-selected professionals and other service providers. Due to his ability to work directly with clients and understand their individual, unique situation, Steve has been able to build our referral program into what it is today.
"Our service not only gives clients access to a wide array of professionals and services that are specially matched to meet their individual situations, but it also helps to relieve some of the burdens they are experiencing at an especially stressful point of their lives," says Altishin. "During a divorce, custody, or separation, it's easy to become overwhelmed with everything you're going through. It's hard enough trying to handle that, along with the everyday business of life. We can help to relieve much of that burden by getting our clients in touch with the folks they need, when they need it."
Altishin states that one of the primary reasons services like this won't be found at every law firm is because referrals are not considered "legal advice". Whereas many firms will only focus on the immediate need that is directly connected to their legal matters and thus do not place a high priority on referral services, Pacific Cascade Legal has focused on breaking that mold by taking a broader approach to serving our clients.
When asked what clients should know about our referral system, he stated:
"First, I want to make sure that people know this is a service that we do not charge for. Additionally, it is a service we provide not just to our current and past clients, but also to everyone who contacts us, whether they end up becoming clients of ours or not. This reflects our whole-care approach and is a vital piece of our after-care program. We are committed to helping not only our client's ongoing legal needs, but also those everyday needs that come up, sometimes when it's least expected, that can be difficult to navigate and at times threaten to derail a person from the paths that they can struggle to stay on."
If you are a current or past client of Pacific Cascade Legal, or are still contemplating our services, contact our office today so that we can assess your situation and help refer you to an individual who can continue helping you pave a path towards a better tomorrow.