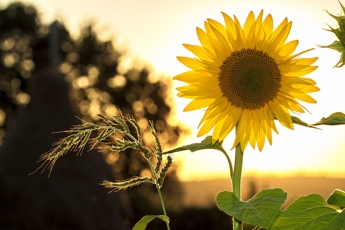 For many, Labor Day weekend represents the last big summer "hurrah" before fall sets in. If you're hoping to make the most of the three-day weekend with your family, we've compiled a list of 10 things to do this coming up weekend that will create memories with those you love in the spirit of adventure, while sending summer off with a bang.
Art in the Pearl
Are you a lover of the arts? If so, the Art in the Pearl Festival displays the works of art created by hundreds of artist, ranging from painters to ceramicists to singer/songwriters. Food is available for enjoyment and there is an art pavilion dedicated to hands-on activities for children and adults.
Dahlia Festival
Believe it or not, Oregon is home to the largest display of dahlias put on by one grower in the United States. If you love these multi-colored flowers, this festival is one that you won't want to miss out on, and is the perfect reason to get out of the house and enjoy the outdoors. The Dahlia Festival is free for all ages, so grab the whole family and make a day out of it!
Portland Farmers Market
If you're a sucker for farmers market, they will be in full-swing this Labor Day. Check out Portland Farmers Markets online to view all of the different markets happening around the city— with enough dedication and planning, you may be able to hit them all!
Hood River County Fruit Loop Summer Harvest Celebration & Sunflower Festival
Head on over to Hood River for fruit picking, fresh pies, flowers galore and views to match. This is the season for fresh peaches, so don't miss out on the opportunity to get your family outdoors and experiencing nature's candy. The Sunflower Festival will have great food, live-music, and the opportunity to pick an iconic summer flower: sunflowers!
Ready, Set GOrge!
The Columbia River Gorge is famously known throughout the country for its beautiful views and outdoor opportunities. If you've been hankering for an adventure, the Gorge is a great option for those near the Portland area. With the Eagle Creek Fire only a few years behind us, terrain has certainly changed, but nonetheless there are still beautiful sites to see, such as Multnomah Falls, amongst so many more. Utilize Ready, Set, GOrge! to plan ahead—they give a lot of suggestions for avoiding crowds and making the most of your trip!
Oregon State Fair
The Oregon State Fair is in full swing this week, so now is the time to gather the family and make your way to the fair grounds for rides, elephant ears, animals, and live music galore. The fair is on from August 23rd-September 2nd, so Labor Day is sure to see the fair packed. Then again, sometimes it's the crowds and the resulting buzzing energy that makes fair days so memorable.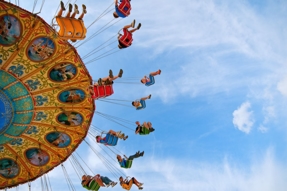 Vaux's Swifts Watch
For those who are unfamiliar with what a Vaux Swift is, this small bird can often be found in flocks, and are known for making the long-distance migration from Northern American down to South America. This week, they can be found at Chapman school in Portland as they make their migration South. People will be gathering at the school to watch thousands of Vaux's Swifts fill up the sky right before sunset.
Sauvie Island
Sauvie Island is only a 20-30-minute car ride from Portland, yet it provides a scenic get-away that allows you to feel disconnected from the hustle and bustle of city living. This lovely area has a beautiful lighthouse that can be hiked to, fresh produce, farm animals, and fishing, just to name a few activities available. If you're hankering for a little getaway, pack up the whole family and head out to Sauvie Island for a little R&R.
Oaks Park
If you're looking for a fun day out with the kids, Oaks Park offers a variety of attractions that will keep children and adults alike entertained. Just ten minutes from downtown PDX, Oaks Parks offers roller-skating, rides, miniature golf, and a variety of arcade games.
Have a BBQ with Friends
If the thought of joining the masses for Labor Day weekend makes you inwardly cringe, hosting a lawn BBQ with family and friends may be the perfect event for you. There are few summer-happenings more iconic than a backyard BBQ—accompany your hotdogs and burgers with lawn games, such as cornhole or Bocce Ball, and you've got yourself a Labor Day Party.
However you end up spending your Labor Day weekend, don't let a lack of knowledge on local events keep you from getting outdoors and making the most of a three-day weekend. With summer soon fading the fall, we encourage everyone to make the most of this time and find ways to spend the days with people who inspire you, excite you, and make your days just a little bit sweeter. From our firm to you, enjoy your Labor Day weekend!