Pacific Cascade Legal has adopted a Colleague Appreciation Recognition Program to highlight members from our incredible team who have been shining in their position, and serving as a source of support in the lives of their coworkers and clients. Every month, employees are encouraged to nominate one coworker who they feel represents our firm's core values, which they can do via an online system we have at the office. At the end of each month, our Leadership Team reads through all of our nominations, and choses one employee for that month's Colleague Appreciation Award.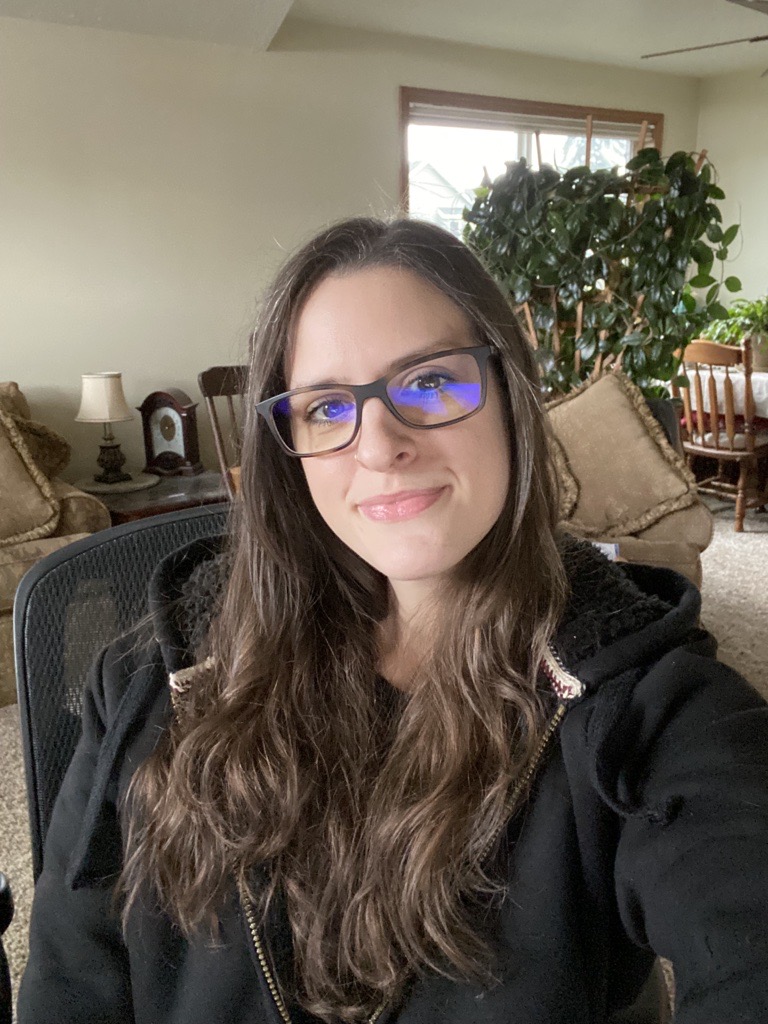 Our October Colleague Appreciation Winner was Lead Paralegal and Workflow & Training Specialist, Lisa Parsons. We asked Lisa a few questions to highlight her path to our firm, and what motivates her to excel in her role:
How long have you been working at the firm?
"Well, it has been a total of about 6 ½ years, though I took a hiatus away from the firm for 2019, so I have been back for just over 3 years."
What led you down this career path to where you are today with PCL?
"It has certainly been a journey. I have worked in the legal industry for more than 16 years. At one point, I was running my own paralegal company working with solo-attorneys and small firms on a contracted basis and by word of mouth, I had been recommended as an impartial professional to assist our current partner and litigation director, William Jones, with visiting something like six safe deposit boxes at different banking institutions and inventorying the contents. I had a really fun time doing this and saw more cash in person than I had before in my life. After that, Will and I hit it off so I started working for him more and more. One day, he contacted me and said he was being recruited by our firm owner, Lewis Landerholm, and asked if I would want to join him. I am so glad I made the switch and tagged along for the journey that has brought me to this point. I don't think I could find a better place to call "home" in my career."
Do you have a motto or personal mantra that you feel influences how you go about life?
"Be kind and be honest. I don't know if that counts as a mantra, but it is definitely the way I try to live my life."
If you could have any job for just one day, what would it be?
"Honestly, I have thought about wanting to become an attorney, or maybe a judge, but truthfully, I love my job and I love helping to train the future paralegals of this world, even if just in my small way at PCL."
What does a day in your life look like on a work week?
"Honestly, it depends on the day! Most days I am woken up by a very old Westie, go for a morning walk, have some coffee and watch something while I get ready for work, then lots of e-mails, video conferencing and/or telephone calls, document drafting, interruptions by my dog and reminders to take breaks, more e-mails, then wind down for the night, do things around my home, have dinner, shower and go to bed. Pretty boring but I like it."
What do you find most fulfilling about your job/what aspects do you like the most?
"I love helping people. Whether it's helping a client during one of the most difficult times in their lives, providing guidance and support, or answering a question that a coworker has, I find it all fulfilling. It makes me feel like I am really making an impact in their lives during those moments and I can't get enough of that."
What have you gained since working at Pacific Cascade Legal?
"Respect. I think in a lot of workplaces, a paralegal can be seen as someone who just needs to know how to follow directions or follow a routine based on the attorney's needs. At PCL, they treat us like we are individuals with important ideas and contributions to make our firm even better. I feel heard and respected."
What's one moment or memory from work that you look back on fondly?
"Truthfully, I can't think of just one! I have had the opportunity to meet so many great people along the way, whether clients or coworkers, and it has been so fun to see things change over the years."
What's on your wish list for the years ahead at Pacific Cascade?
"My wish is for this to be my forever home and continue to grow and learn with a wonderful team and maybe becoming a LLLT in addition to handling my role as a training specialist for PCL."
What advice would you give to recent new hires as they begin their journey at PCL?
"PCL is really great about allowing people to recognize what they want and help provide tools to make that happen. I think you get out of this what you put into it. We have had people start as a receptionist and end up in HR or marketing, or in my case, a paralegal transitioned to lead paralegal that handles training for legal staff. You need to find your voice and be honest about what you need to feel fulfilled by your job. This is an amazing company that really supports its people and you can find your forever home here if you want it to be."
Congratulations to Lisa for receiving this recognition, and a big THANK YOU from the entire Pacific Cascade Legal team for all that you do, day in and day out, to make our firm the best it can be!