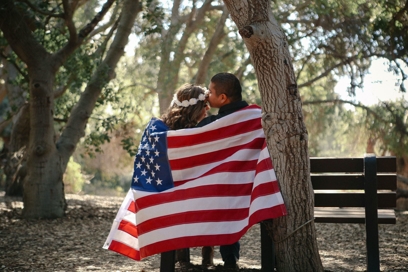 If you're filing for an Oregon divorce as a military personnel, there are a few unique differences to be aware of that can impact the parties involved, as well as their families, differently than civilian divorcees. While the grounds for divorce and many of the procedures will be similar to a civilian divorce, certain areas will differ according to federal and state specific laws.

Filing Requirements and Residency
In order for a military personnel or their spouse to file for divorce in Oregon, either party must reside or be stationed in Oregon. These rules and laws will vary from state to state, so make sure you understand these nuances when deciding where to file.

How to Serve an Active-Duty Military Spouse
In order to serve an active-duty military spouse, they must be served with a summons and a copy of the divorce action. This is required in order for an Oregon court to have jurisdiction. If the parties are in agreement and the divorce is therefor uncontested, service of papers can be avoided so long as he or she signs and files a waiver affidavit recognizing the divorce action.

Protection from Default
In order to protect an active military spouse from being divorced without knowledge, there are laws in place to offer them protection from default.

This is possible through the Soldiers and Sailors Civil Relief Act, 50 UCS section 521. Under this act, and at the discretion of the Oregon court, it's possible for divorce proceedings to be postponed for the duration of the service members duty, and possibly up to 60 days after. Should the military personnel wish to waive these postponement rights and move forward with the divorce, they have that option.

Division of Assets
Oregon is a common-law property state, and their property division laws apply to military personnel similar to civilians. This includes the division of property, marital assets, debts, investments, cars, and so on. Where it begins to differ is when the division of military retirement benefits come into the picture. The Uniformed Services Former Spouses' Protection Act (USFSPA) was enacted to govern how military retirement benefits are calculated and divided, and is the same body that authorizes direct payments of a portion of a military retiree's payments to the ex-spouse.

Child Support Payments
State law determines the amount of child and spousal support to be paid in a military divorce. Typically, courts will refer to Oregon's child support guidelines in order to determine an appropriate amount of child support. There are limits to how much of a military member's pay can be garnished for child support. Each branch of military will have different rules and limitations on how to determine the appropriate amount of child and spousal support that is needed.

Child Custody and Parenting Time in a Military Divorce
When child custody and parenting time needs to be addressed, issues such as jurisdiction and the residence of the children and parents need to be considered. Deployment and potential transfers will inevitably have to be addressed when creating parenting plans that are in the best interest of the child.

Being an active member of the military does not disqualify you from receiving custody or assuming legal responsibility for care. Military bases across the world are capable of accommodating families and children by providing housing, schools, health care, etc. Typically, a judge will favor a parenting plan that incorporates both parents in the life of the child, assuming it's in the best interest of the child.

If deployment is a possibility, parenting plans can be created with this in mind. This is why it's important to have a family law attorney who is familiar with military law, and can advocate for your rights.

If you're a military personnel, or are married to one, and are considering a divorce in Oregon, please do not hesitate to contact our firm. We have years of experience in this realm of family law, and we are ready to provide you the best advocacy possible to ensure that your rights are protected throughout the process. Call us today at (503) 227-0200 to get started.