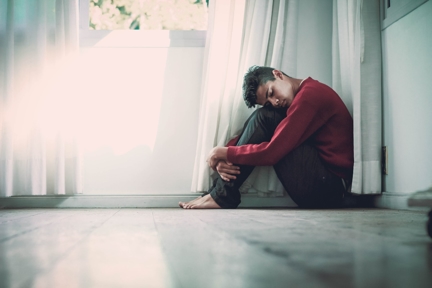 The world has recently faced a wave of uncertainty as Covid-19 has washed through countries, communities, households, and the day-to-day schedules and expectations that we knew and relied on. For many, routines have been upended as we scramble to adjust to new protocols and demands, and concern for the physical health of our loved ones, as well as ourselves, has left many feeling fearful and overwhelmed.
Add to the equation the social distancing and lock-down measures that have been implemented, and suddenly people are left feeling isolated and alone. In short, there is a looming sense of uncertainty that is being felt globally, which has challenged the mental wellness of many, and aggravated the sense of safety and reliability that helps to keep anxiety at bay. These are unusual times, and now more than ever it's important to acknowledge the importance of caring for and talking about mental health wellness.
At Pacific Cascade Legal, we believe in the power of self-care amidst difficult seasons. As we navigate the choppy waters of uncertainty, whether this be the result of a family law matter or a pandemic, the goal remains the same: take the time to look within, to cope, and to take action to promote healthy mental maintenance and growth.
Take it One Day at a Time
When we're struggling with anxiety, it's easy to let that sense of panic or uncertainty metastasize from worrying about today to worrying about weeks, months and years to come. A thought of the virus can quickly spiral into a complex and hopeless projection for worst-case scenarios. Reading a headline about the stock market can manifest from "that's not good news" to "what if this impacts my job" to "if I lose my job how will I pay for my bills" to "my family will suffer we will have nowhere to go"—a string of progressive fears begin to pile on top of each other, each feeding a deep sense of anxiety and fear over scenarios that you have little to no control over today.
If you feel this happening: stop, breath, and remember that we can only take it one day at a time. When you feel your anxiety being triggered or find yourself playing out worst-case-scenarios, make a conscious effort to bring yourself back to the present. Having the mindset of "I don't know what tomorrow will bring and there are certain elements that are out of control, but I can control how I respond right now" allows you to regain control of your day, and focus on actions that can help you today and in the future. Controlling your response, rather than trying to control every outcome, is where your power lies. If your anxiety is triggered by a lack of preparedness, it's okay to adopt the mindset of "plan for the worst and hope for the best"- but that process can only happen one day at a time, so focus on how you can take steps today to safeguard. And remember: once you've prepared, don't forget to honor the second part of this philosophy: hope for the best.
Have Realistic Expectations
With all the changes in day-to-day life, your routine or productivity may take a hit, and that's okay. With changing schedules and liberties, there will likely be days or even weeks that you find yourself struggling to focus or practice the same regiment that you enjoyed before. Perhaps you're struggling to get into a rhythm with an exercise schedule, or you find yourself sitting at home staring at your computer screen, trying to reel your brain away from personal concerns and back to work-related tasks. During this unprecedented time, we want to emphasize this point: it's okay if it takes you time to adjust. It's okay if you watch one too many Netflix shows, or if you skipped your home workout, or if you didn't make it to the grocery store today. It is okay if you struggled to stay focused, stay motivated, or stay positive at certain points throughout the day. Remember that there are big changes happening around you, and adapting to these changes can take time. Have empathy and patience with yourself, your family, your partner and your kids. Shed any sense of guilt you may be holding onto for not being at the top of your game, and remember that you are not alone- entire nations are feeling the exact same sense of upheaval and are walking through similar adjustment periods.
With that being said, havingrealistic goals to work towards during this time can create a sense of purpose and motivate you to wake up every morning and carry on. Perhaps you can't make it to the gym every day like you once were, but what are some realistic and attainable goals that you can work towards? Perhaps going on a walk once a day, or taking 20 minutes in the morning to meditate and refocus. Or maybe you want to create a new goal to Facetime with one friend or family member a day, or challenge yourself to cooking one meal a day. Additionally, make concerted efforts to separate your work time from your "off" time. Prioritize the things in your life that bring you joy and are not centered around the coronavirus. Wherever you are, and whatever your unique schedule looks like, make sure that you're creating realistic goals or projects to work on and towards—doing so can realign your thinking and sense of purpose, and in turn positively impact your mental health.
Stay Connected
Suddenly, people around the world are being asked to stay indoors as much as possible, limit the people that they come into contact with, and remain 6 feet away from all non-household members. For many people, especially those who don't live with roommates' children or a partner, this can feel highly isolating and lonely. In order to combat feelings of loneliness, depression, or anxiety, it's valuable to find creative ways to stay connected with friends and family. Whether it be to catch up and talk through how you're feeling, or to play games or host a virtual happy hour with others, social connection (even if it's over the phone or computer) is an imperative element to human well-being. If you don't have friends or family who you feel you can reach out to, there are alternative options for virtual connection, ranging from virtual book clubs to "coffee hangs". It should also be noted that professional therapy is widely available in virtual formats. If you recognize that your mental health is struggling, many counselors are able to schedule teleconferences as regularly as needed.
If you're struggling with anxiety, depression, or a general sense of fear and uncertainty during this season, please know that you are not the exception. The world is in this fight together, and you are not alone. As you adapt to new schedules, expectations and social adjustments, be mindful about caring for your mental health along the way.