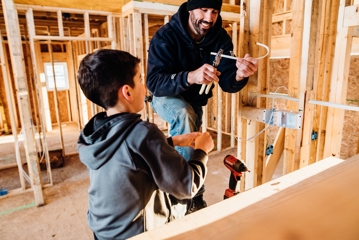 All relationships take work and dedication, whether that be a romantic relationship, a working relationship, or even a parent-child relationship. If you're dating someone with children of their own, it can be challenging understanding how to integrate yourself into their children's lives in a manner that is considerate and respectful of their needs. It's not uncommon for kids to feel unsure of a parental figure entering their life that isn't their biological mom or dad, which is why it's important that you and your partner have open communication regarding expectations for that relationship. Below are a few tips for making this transitory time easier for everyone involved as you take on a step-parent role:
Communicate with your Partner: As the original parent, it's up to your partner what your role is going to be with their child. Crossing these boundaries without communicating on this matter can lead to certain tensions from both your partner and their children. As your relationship with their children develops and you potentially become a more established and influential role in their life, these rules may evolve with time. Initially, however, it's important to establish "do's" and "don'ts" and other rules and boundaries. Keeping the lines of communication open is key because mistakes will be made, and no parent is perfect, step or otherwise. It's also important to voice your concerns with your partner if you feel like you are not being respected in the role you have with the child.
Get to Know your Stepchild: It's likely you have met and (hopefully) bonded with your step-child already while you were dating your partner. Spending time with your step-child before you live together can go a long way in making that transition easier. You don't need to make grand gestures to win most children's trust—typically, just investing in knowing what they like or don't like, watching a movie together, or even helping with homework are all ways to help the bonding process.
Be Positive: When setting the "do's and don'ts" with your partner, you might consider asking to be the positive parent. If your partner tells the child to ask you for permission to do something, you get to be the "yes" parent. This will alleviate animosity if any exists. On the flip side, discipline might be better left to your partner whenever possible. In general, being accepting towards your stepchild and offering positive reinforcement will help your stepchild adjust and accept you.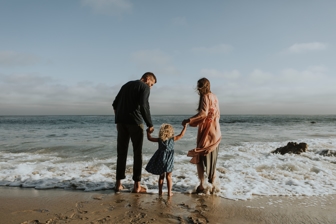 Go Slow: The speed of your relationship development will be based on your stepchild's pace. Depending on how long your partner has been split from their child's other parent, their kid may be particularly sensitive to someone coming in and seemingly taking their parent's role. For this reason, don't expect the child to instantly bond with you, and it's okay if you're not immediately smitten with them. Just like any other relationship, bonding takes time. Focus first on establishing respect, both ways.
Former Partners: If the child's other parent is still involved, this can add another level of complexity to the relationship between you and the child. Your partner's ex may need time to adjust to your new role, and again, communication is key. If the other parent is involved it's important to respect their role as a parent and it's a good idea to talk to your partner if any issues arise between you and their ex, especially if it's about your stepchild. Perhaps one of the best things you could do for your partners child is to affirm their relationship with your partners ex. Acknowledging that you are not replacing their other parent will help smooth any bristles that may have risen when you entered the picture, as well as help them trust that you genuinely care about honoring the things and the people that they love the most.
It's stressful coming into the step-parent role and there might be times when you feel like an outsider. A child that is very resistant to your involvement can be frustrating and you may feel defeated. The important thing is to give it time and to communicate with your partner whenever you're feeling anxiety about the situation. Being a parent is a wonderful thing—just because you're not the biological parent doesn't mean you can't have a meaningful and lasting relationship with your stepchild.