Pacific Cascade Legal has adopted a Colleague Appreciation Recognition Program to highlight members from our incredible team who have been shining in their position, and serving as a source of support in the lives of their coworkers and clients. Every month, employees are encouraged to nominate one coworker who they feel represents our firm's core values, which they can do via an online system we have at the office. At the end of each month, our Leadership Team reads through all of our nominations, and choses one employee for that month's Colleague Appreciation Award.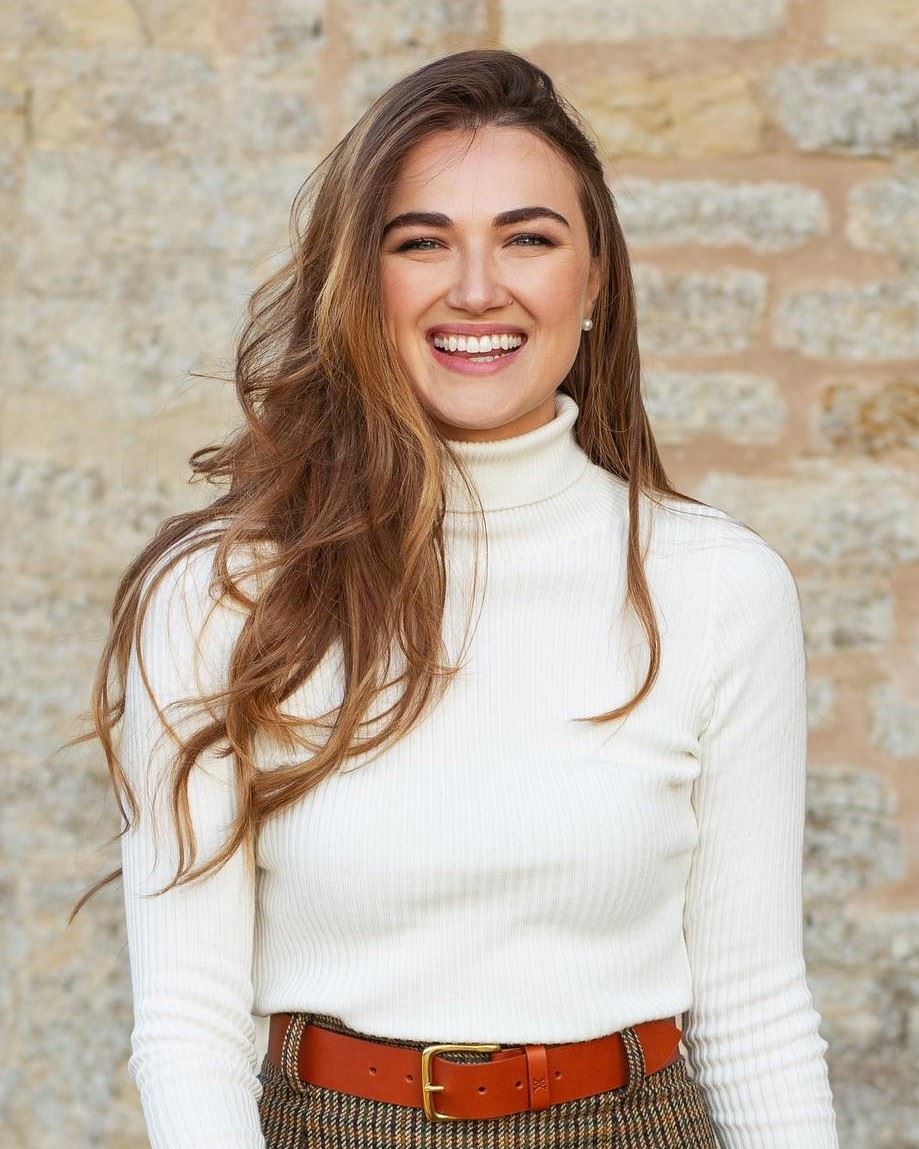 Our September Colleague Appreciation Winner was our Marketing Assistant, Elena Konzelman! We asked Elena a few questions to highlight her path to our firm, and what motivates her to excel in her role:
How long have you been working at the firm?
"I've worked here for 4.5 years now; they've been 4.5 great ones!"
What led you down this career path to where you are today with PCL?
"For a long time, I wanted to go back to school to be a family and marriage counselor. At the time, I was looking for a job and knew that I wanted to work for a company where I could learn something that would be helpful in that career path. Family law and family counseling have a lot of overlap, so I applied to be a receptionist at the firm. I had a lot of writing experience going into the position, so I was moved into the marketing department soon after and have been here ever since."
Do you have a motto or personal mantra that you feel influences how you go about life?
"I really believe that kindness can go a long way in helping others, and helping yourself. I also think that if you want to be heard, it's equally important that you be willing to listen. I'm a very relational person; there is nothing more important to me than relationships with people, and I'm very motivated by the opportunity to make others feel valued. So, I wouldn't say I have a personal mantra, but I am intentional about approaching all of my relationships in my life, whether it be professional or personal, from a place of empathy, kindness, and with ears to listen."
If you could have any job for just one day, what would it be?
"Just one day, huh? I'm one of those rare birds who genuinely enjoys customer service. So for one day, I think I'd like to be a waitress on a beach in, let's say in Tahiti, walking around barefoot on warm sand, serving cocktails to people who are enjoying a well-deserved holiday, and getting to mingle and see people feel joyful and relaxed (or, if they're not, helping to make their day better). But since it's my one day doing this, I'd like to reserve it for a day when there's perfect weather—blue skies, nice and warm, with a little breeze. And then I'd want to wrap up the day with an in-house dinner on the beach with my coworkers to celebrate the end of a long but good day. I think that sounds like a workday well spent."
What does a day in the life of Elena look like on a work week?
"Well, currently I live in England, so my job has been fully remote for 3.5 years now. Because I'm eight hours ahead, usually the first five hours of my day are worked while my US coworkers are sleeping, and the last three hours are worked during office hours. It works out well because a lot of my work tasks are solo jobs. A day in the life might include writing the content for our newsletter, putting together our internal firm memos, scheduling guest interviews for our firm podcast, writing email campaigns for our Facebook Lives and firm webinars, designing PowerPoints, posting on social media. And always a whole lot of meetings with our Director of Client Partnerships, Steve Altishin, as we work together to put out the live events and webinars with our legal team and other industry professionals. It's a lot of writing, planning, and connecting with people, and I really enjoy it all. I also love to help with planning firm events and anything that helps to bolster team morale and office culture (even though my office is 4, 914 miles away!)
What do you find most fulfilling about your job/what aspects do you like the most?
"My favorite part is the live events that Steve and I put together for our clients and community. I love getting to meet new people, brainstorm topics that might be interesting, and doing the behind the scenes work to get the content in front of viewers. Our firm also encourages coworker recognition through an internal Kudos program, which I help to run—I really love reading through everyone's wins and the praise that coworkers give each other each month and announcing who are winners are."
What have you gained since working at Pacific Cascade Legal?
"I came into the role with a lot of writing experience, but not a lot of marketing experience. Over the past 4.5 years my boss, Kari Landerholm, has taught me a ton about marketing and how to think critically about what it takes to be an industry leader, which is a really valuable skillset to have. Through that learning process, I've also gained a lot of confidence in my ability to implement new strategies or ideas that feel a bit intimidating, and (most importantly to me), I've gained relationships that have encouraged, challenged, and taught me a lot over the years."
What's one moment or memory from work that you look back on fondly?
"Two come to mind. One memory was about four years ago, when I was working at the Portland office. There was a dead bumble bee in a hallway with a lot of foot traffic and had been there for days untouched. I put out a small piece of paper that said "RIP" next to the bumble bee to make a coworker laugh, and over the work day, people from all of the office building contributed small momentos to the bee-- just totally random bits and bobs, and some people in the building actually wrote poems. It turned into a full-on shrine and a joke shared between everyone in the building, not just those from our firm. It still makes me giggle thinking about it. I'll share photos.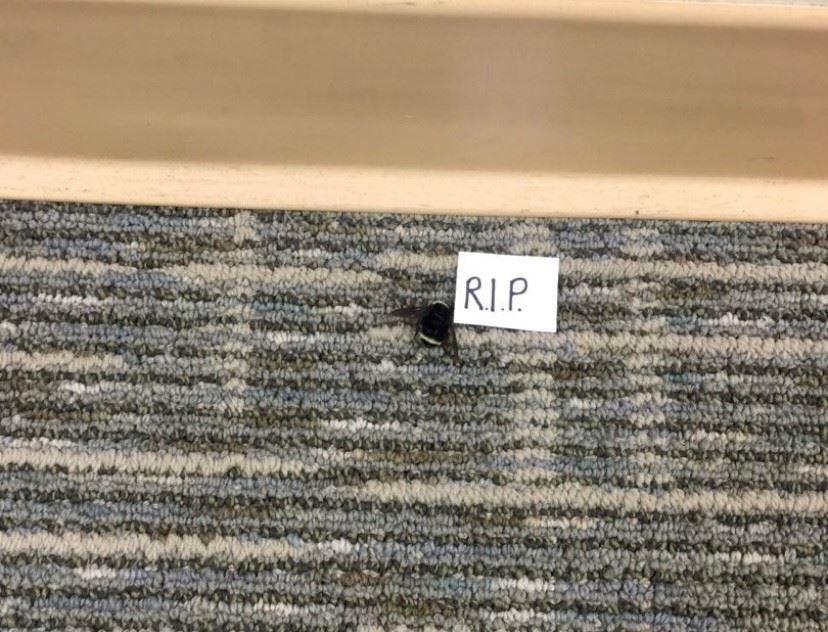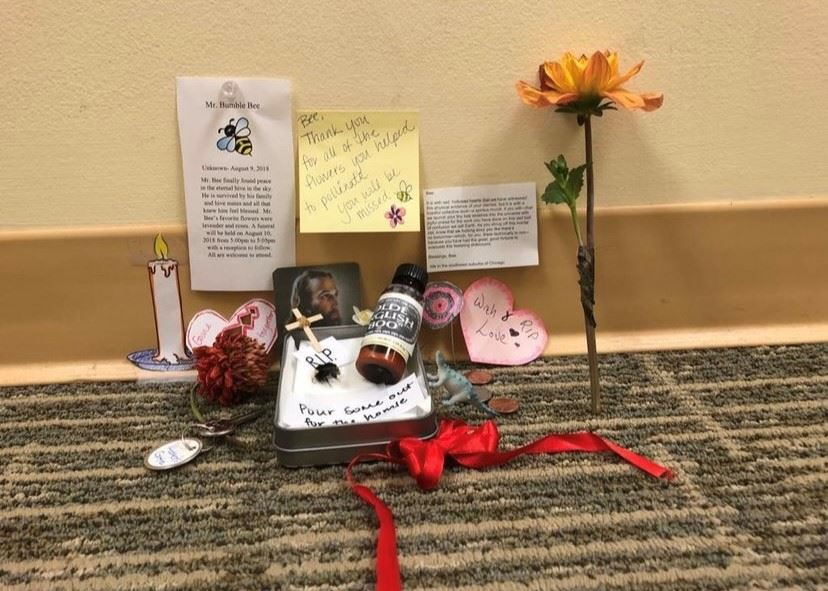 My second favorite memory would probably be when my boss and some coworkers sent me a HUGE box filled with Kraft mac n cheese. It's my favorite food in the entire world and England doesn't really do boxed mac n' cheese. It was both funny and very thoughtful, and made me feel very special."
What's on your wish list for the years ahead at Pacific Cascade Legal?
"I want to continue creating resources that will help our clients and those who are searching for answers but don't really know where to start, or maybe aren't ready to contact an attorney."
What advice would you give to recent new hires as they begin their journey at PCL?
"This is a great team of individuals who are supportive and want to see you grow. Really! Every person on our leadership team is rooting for employees to succeed and feel fulfilled in their role, and from what I've seen, have always been open to discussions about how they can offer support and creative solutions to make that happen. If you come in with an open mind, a willingness to learn, a good work ethic, and respect for your coworkers, you'll have an amazing experience working at this firm."
Congratulations to Elena for receiving this recognition, and a big THANK YOU from the entire Pacific Cascade Legal team for all that you do, day in and day out, to make our firm the best it can be!