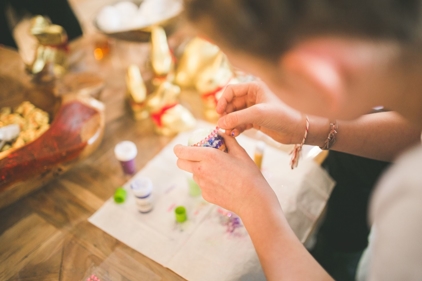 With the recent outbreak of the Covid-19 virus in the United States, many families are finding themselves quarantined inside, with children who are scheduled to be home for weeks, rather than at school. If you're a working parent who is trying to navigate working remotely amidst these sudden changes, it can feel overwhelming coming up with activities to keep your children entertained. We've created a list of activities to consider that are both educational and fun.
Keep Learning:
Scholastic has started publishing day-to-day online resources that are both educational and fun. Of the learning experiences, Scholastic says they are offering "four separate learning experiences, each built around a thrilling, meaningful story or video. Kids can do them on their own, with their families, or with their teachers. Just find your grade level and let the learning begin!"
Check out their website here: https://learnathome.scholastic.com/thanks.html
PBS is a great resource for parents who are looking for engaging and educational activities for their children. They will be releasing daily tips via their newsletter that will be offering ideas for filling the time with fun tips and activities. You can also utilize their 24/7 TV channel, and online educational games through their website.
Check out their website here:
Many museums offer virtual tours online that can entertain children who are interested in the various displays. Examples of museums who offer these virtual tours include NASA, National Museum of Natural History, Beluga Webcam at the Georgia Aquarium, a Great Wall of China tour, Smithsonian Natural Zoo, Natural Park tours, and many more.
Get Creative!
Get creative with art! Painting, sketching, coloring, Paper Mache, flower pressing, paint marbles, sticker books, and play-doh are only a few examples of projects that can keep you children entertained. Do a quick search on Pinterest for "creative art activities for kids" and you will find an endless amount of ideas to keep your children entertained through creative outlets.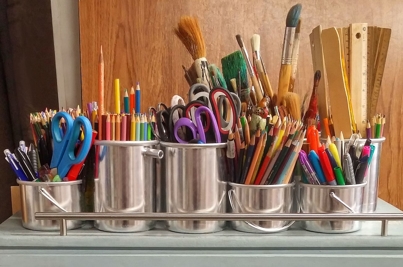 Host a nature scavenger hunt. These can be as generic or challenging as needed, and can be specific to the flora in your area. You can either make a scavenger page yourself, or find different formats on Pinterest, which may include components such as flower, acorn, leaf, berry, flying insect, animal tracks, etc. If you don't have a backyard, you can take your child to a local park to search for their prizes. You can have a prize available if they're able to find all of the different components on the list.
Take this opportunity to teach your kids how to cook or bake alongside you. A fun activity is to bake a batch of cookies or cupcakes and allow your child to express their creativity through decorations with icing and sprinkles. And the best part- it's a tasty treat for the entire household.
Teach your kids about experiments and gardening. There are so many creative experiments on the internet that can not only serve as an educational tool, but as a fun activity for your kids by using simple tools and ingredients on a budget. Examples include making a volcano, a lava lamp, milk art, cup telephones, and so many more.
Additionally, you can entertain your children with home gardening activities that can be done inside or outside, and provide a "wait and see" aspect that can be fun for your kids to check in on and take care of. Examples include growing plants from the food in your pantry, such as potatoes, beans or pumpkin seeds. You can decorate flowerpots, plant seeds in an egg shell with decorated faces on them, and so many more creative ideas that can be found online. Here are websites to fuel ideas, but a search on Google will also pull up endless experiment options.
https://www.sciencefun.org/kidszone/experiments/
https://www.pinterest.co.uk/nationalplt/easy-indoor-gardening-with-children/
Write letters to friends. If you think it's best to restrict all play dates with other children in order to observe social distancing, your kid may be wishing they could chat more with their friends. While social media, instant messenger, and texting are all options, you could take this opportunity to encourage your child to pen-pal their friends as a fun way to share about their days. You can either send them off from your house, or you can hop in the car when their letters are finished and drop them off in their mailboxes. Sending and receiving letters is an exciting event that can allow your children to practice expressing themselves via written word, while having something to look forward to from their own friends.
We understand that this time can feel stressful and tumultuous in many people's lives as they adjust to different schedules, demands, and the reality of social distancing for adults and children. We hope that this list can serve as an idea generator for parents who are unsure of how to best entertain and educate their children who are staying home for the next few weeks, and can help lead to fun and creative outlets for your kids.