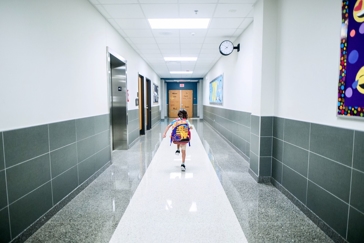 If you're hoping to modify your existing parenting plan before the new school year starts in August 2020, the time to start the process is now. Depending on your situation, a modification of your parenting plan can take up to six months to finalize, so you will want to start taking the necessary steps in February or March.
There are a variety of reasons why you may desire to modify your court-ordered parenting plan:
Your child's situation has changed in ways that making a parent plan makes sense for everyone involved; you, your ex and your child. An example of this could be that your child is just starting school, or possibly that the upcoming school year will involve a change in circumstances with either you or your ex-spouse's availability or ability to accommodate the new schedule.
You and your ex-spouse have together changed your parenting time schedules over time which is different from your original court-ordered plan. While you are certainly allowed to do this, by not putting a new court-ordered plan in place that delineates this new schedule, your ex-spouse may suddenly decide they do not want to keep this new plan you've been agreeing to, and instead unilaterally go back to the old schedule. You then would be forced to go back to court to try to continue the schedule that has been working; and it is not certain that the court would allow this.
Your current parenting plan is no longer working in the best interests of your child. This be for a variety of reasons, but whatever they are, the old parenting plan doesn't work anymore.
Fortunately, Oregon does not require a change of circumstances or satisfaction of a waiting-period before a parent can ask the court to modify their parenting plan. This is because, as opposed to changing custody, you are just asking them to change the schedule that determines what days and times each parent has the child in their care. Even though you do not need to show a change of circumstances, you do still need to show that the changes requested are in the child's best interests.
This is very different than changing custody, which is where the court appoints a primary parent the right to make important life and health decisions on behalf of the child. A custody modification can be far more complicated than a parenting plan modification, as it requires evidence that there has been a change of circumstances in the custodial parent's ability to care for the child that is significant enough to justify a change in who has custody of the child.
Understanding this, and depending on your relationship with your ex-spouse, the parenting plan modification process may be as simple as meeting with a mediator, jointly deciding on an updated plan and filing your new agreement with the court. However, without coming to an agreement, it may require taking the case to court and having a judge preside over the situation. Whatever the case, we cannot overstate the importance of getting your agreed-upon revisions in writing.
If you've come to the conclusion that your current parenting plan is no longer working for your family, and that your child's well-being would be best improved through some revisions, don't wait until the summer to get started on the process. If you feel that it's important to get a new parenting plan in place before the next school year starts, February and March are the best times to get in touch with a family law attorney to start discussing necessary steps to move forward with a parenting plan modification. Call our office today to discuss how we can help make your modification process as smooth as possible.