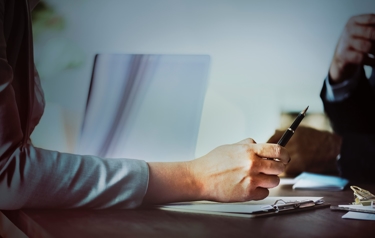 If you're contemplating divorce, it's not uncommon for friends or family to suggest couples counseling before making any final decisions. Being able to identify problems within your relationship and put forth that last ditch effort to reconcile is a noble suggestion, and certainly not a bad one.
Traditional couples counseling can be especially helpful if both parties are open to the idea of saving their marriage, but what if neither party is really sure, or only a single spouse is really on-board, resulting in half-hearted attendance and participation? Will the sessions truly be effective?
It's these types of situations that inspired discernment counseling—a type of counseling that can help couples who are unsure about whether they want to continue their relationship and work through their existing problems, or terminate the relationship entirely. The primary difference between couples counseling and discernment counseling is that the goal of the latter is not to solve relational issues, but rather to identify whether any core problems are able to be solved at all.
Discernment counseling was developed by Bill Doherty, and is specifically designed for couples with one partner is rooting for relational success (referred to as the leaning-in spouse), and the other is ready to throw in the bag (referred to as the leaning-out spouse). It helps couples consider all of their options, whether that be together or separate, so that they can come to a well thought-out and amicable decision together on how to move forward.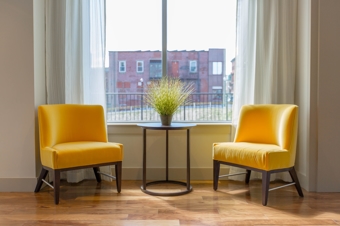 Ending a relationship, especially a marriage, is a serious and nerve-wracking decision. It's not uncommon for the fear or regret to feel debilitating, and has a way of stealing a person's sense of confidence in moving forward. The goal of discernment counseling is to give couples a sense of confidence and clarity on what's best for them both individually and collectively, and then helps each person map out the best route to take to effectively reach that point.
Discernment counseling is a shorter assessment process than traditional couples counseling—it generally lasts only 1-5 sessions, depending on the couple's desire and willingness to continue. A typical session would focus on individual time between the therapist and each partner, with the last portion of the session including joint discussion with each partner in the room. The goal of the sessions is to help partners come to a joint decision on one of three possible options: end the relationship, commit to a 6-month period in which both partners give their full effort to restoring the relationship (of which couples counseling would likely be integrated), or postpone the decision and continue on as they were.
If you or your partner are on the fence about whether to try and reconcile your relationship or file for divorce in Portland, discernment counseling may be an effective program in helping you decide the best path to take, as a couple and as a family. Should you and your spouse decide that divorce is the best option for a better future, Pacific Cascade Legal is here to support you through that process.