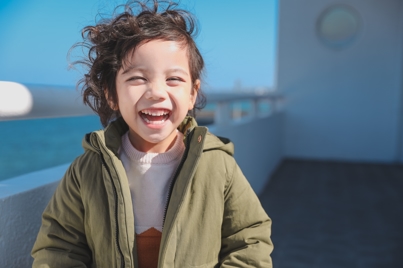 This March, Pacific Cascade Law announced the opening of their third branch in Salem, Oregon. Associate Attorney, Kate Denning, will be heading the office and helping to curate an environment and family law practice that will serve the Willamette Valley.
Kate learned to have an appreciation for the law when she was a young girl, due to the unique opportunity to watch her paternal grandfather, who was an attorney himself, advocate for their tight-knit community in the San Juan Islands.
"I grew up hanging out in my grandfather's office and was able to watch him work with the people in our community. He cared about making people's day to day lives better, which inspired me to want to do the same for others," says Denning.
During law school, Denning had the opportunity to clerk for a law firm in Portland that introduced her to the legal aspects of adoption. It was this experience that sparked her love for the areas of law that focus on the creation of family formations, whether that be through divorce, custody or adoption.
"People often think that adoption is an area of family law that isn't considered 'sad', unlike divorce or custody cases, but I don't see it that way," says Denning. "I think people tend to associate adoption with the consolidation of a family, and divorce and custody as the division of a family. The way I view it is that all aspects of family law are centered around the structuring, or re-structuring, of families in a way that works for everyone involved. Helping to develop these new structures is the aspect of my job that I get really excited for, whether that's through an adoption or a custody case."
With a passion for helping clients develop beneficial family arrangements and a professional focus on step-parent adoptions, it's a goal of Denning's to continue to broaden Pacific Cascade Law's reach to all Oregon residents who are considering an adoption.
Adoption is largely a paper-work laden process, which makes it possible for Pacific Cascade Law to represent Oregon clients who live far away from our primary offices. All paperwork can be handled electronically, and any personal documentation, such as birth certificates, can be received via mail. Because of this, Denning is able to offer legal representation to any client in the state of Oregon, regardless of distance.
In addition to this, Pacific Cascade Law is offering a free 15-minute phone consultation for anybody who is curious to learn more about their adoption options, and begin to map out the direction that Kate can take their case.
"It's our goal to reach every corner of Oregon that has an adoption need, regardless of the community's size or location. Specifically, I want to be a resource to rural areas of Oregon that may have limited options regarding legal representation. I never want people to delay an adoption or not pursue it altogether because they're worried about their geographic ability to make it happen," says Denning.
With Kate leading the way for Pacific Cascade Law's adoptions, we're excited to see how our firm is able to impact families throughout the state of Oregon who are in need of legal representation and guidance throughout their adoption case.