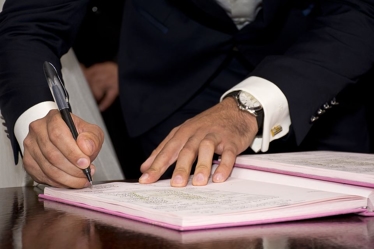 When most people hear or think of a prenuptial agreement, the picture of a celebrity or a wealthy CEO often comes to mind—people with buckets of money to protect from the financial repercussions of what seems like an impending divorce. While these people certainly do have good reason for signing a prenuptial agreement, it's not only for the rich and famous. In fact, prenuptial agreements are becoming increasingly common amongst a variety of income brackets. You don't need to be living lavishly to qualify for a prenuptial agreement. If you have something you want to protect from the possibility of divorce, a prenup may be a good option for you.
A prenup is a form of contract that is entered into prior to getting married that essentially creates provisions for how property, assets, potential spousal support, and even behavior should be handled in the event that you someday get divorced. It essentially puts all financial expectations on the table before your wedding day. They can be as simple or as complicated as both parties wish to make them, but can save a lot of frustration, time and money down the line if the marriage were to end. While a prenup can certainly help protect money, it's more effective to think of a prenup as an opportunity to prevent a potentially peaceful and amicable divorce from turning into an all-out blood bath.
Of course, one of the most common deterrents that prevent people from getting prenups is the thought of planning for a divorce before even getting married. Isn't that kind of…taboo? It's true that prenups may not be the most romantic gesture, but it's important to understand that creating a prenup is not a death wish to your marriage—rather, it's a pragmatic approach to planning for all possible outcomes.
So, What Can a Prenup Accomplish?
A prenup forces a couple to confront important financial decisions—a conversation that can sometimes be uncomfortable, but is often beneficial. When discussing a prenup, you and your partner can decide how you want to equitably split wealth related to savings, investments, alimony, debt, and even student loans. It allows you to create an ideal situation while you're on good terms, thinking straight and working together as a team, rather than trying to determine these factors amidst an emotionally tumultuous divorce. A prenup also allows you to take your divorce outcome into your own hands, rather than relying on the court system to decide how your assets and wealth should be divided should it get to that point.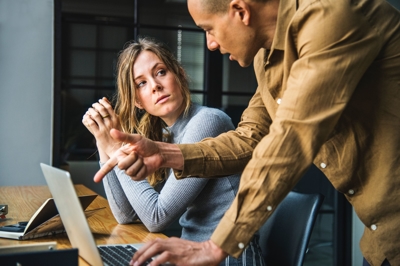 A prenuptial agreement can address property acquired before marriage, such as savings or an important family heirloom that you want to ensure stays in your ownership should you get divorced, or can establish what should become of a family business you may want to stay within the bloodline. Another great benefit of prenups is their ability to lay out the expectation for debt—while debt that you bring into a marriage is typically viewed as separate property, debt or student loans accumulated during the marriage may be considered community property, making both parties responsible for paying them off, even if only one spouse went to school.
In addition to this, prenuptial agreements can substantially lower litigation costs during a divorce. Anyone who has gone through a contested divorce which ultimately ensued in a legal battle that took months or years can likely attest to the speed which legal bills can rack up. If you've taken the time to decide how you want many of these issues to be handled beforehand, a divorce can be a far smoother experience for everyone, both emotionally and financially.
The list for positive aspects of prenuptial agreements goes on, but if there's one thing to take away from this blog, it's this: saying you want a prenuptial agreement is not saying you plan on getting divorced down the line. While it may not take the form of story-book romance, it's a practical way of planning for all possibilities, while protecting your assets and even your good-standing relationship with your spouse should divorce become a consideration. It's a preventative measure, and in the very least, should be discussed between you and your partner before saying vows.
The attorneys at Pacific Cascade Legal are well-versed in prenuptial agreements, and would be happy to sit down with you discuss your options regarding a prenup should you decide this is the best decision for you and your fiancé. Call us today at (502) 227-0200 to set up an appointment today.